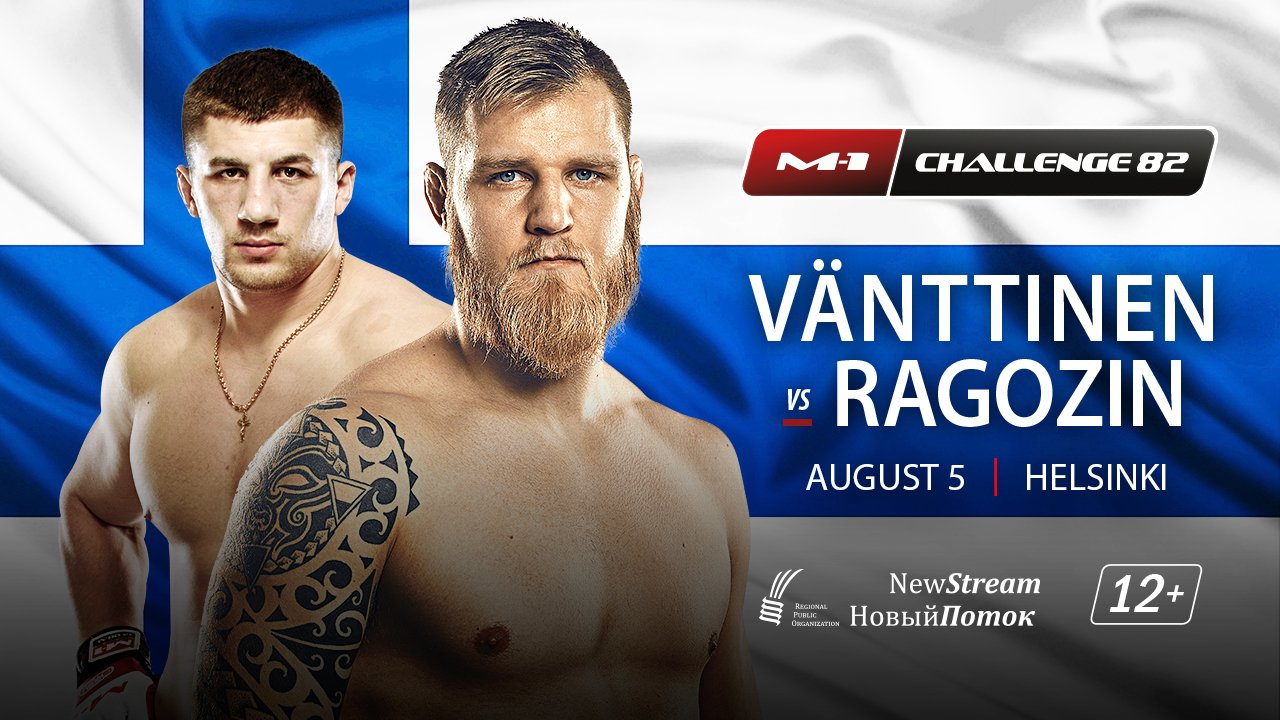 Marcus "Caveman" Vanttinen (24-6) is a MMA star from Finland. He is "Cage" and "Fight Festival" Champion who posesses a huge fighting experience and great physical power. Marcus Vanttinen is a versatile fighter with excellent skills in parter and stand-up. Coming off a lay-off he is aiming for a huge win to step in M-1 light-heavyweight division's title race.
Mikhail Ragozin (8-2), representing New Stream Team, Storm School and Club Boets, is a young and promising MMA prospect from Russia. Ragozin is an all-Russian Pankration champion with diverge martial arts background. He TKOd Alan Bispo de Santana in his most recent M-1 appearance in May 2017. The fight with Marcus Vanttinen is a huge challenge for the Russian outstand, which will become the spectacular show for all the MMA fans around the World.
M-1 Challenge 82: Ragozin vs Vanttinen is set for August 5, Helsinki, Finland and will take place in the largest venue Hartwall Arena.